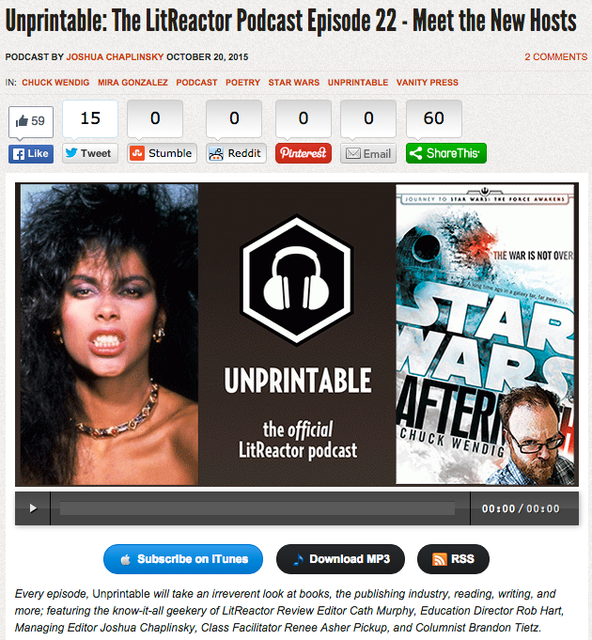 This month I did a couple podcasts. First, the boys from Booked Podcast allowed me to guest review Star Wars: Aftermath with them. Then, my debut episode on the LitReactor Podcast with the talented and lovely Cath Murphy and Renee Pickup dropped. For the sake of being chronological, listen to the LitReactor Podcast first and Booked second. Oh, and you should subscribe to both while you're at it.
LitReactor: Unprintable: Episode 22
Booked Podcast: Episode 277: Aftermath
Regarding Wendig's Star Wars, I had a lot of problems with that book. A lot. If you want the long version of that, listen to the Booked Episode. If you want it short and sweet, click THIS to read my review on Goodreads. The thing I want to make clear is that I'm still into Wendig's fiction. I raved about Blackbirds over a year ago. I'm also convinced that the stuff I had problem's with in Wendig's Star Wars might have been beyond his control. Hopefully, there will come a time in which more light is shed on the issue.