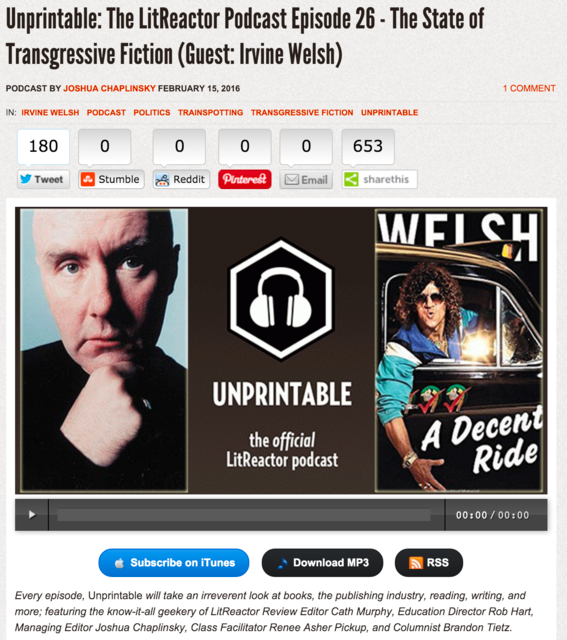 It's been an obscene amount of time since I've made a post, so here's an update on what's going on.
First, my latest novel entitled 366 is now complete. It currently clocks in at around 95,000 words and is being beta read by some trustworthy people at the moment. The one-line pitch is that it's about a young American male who learns how to be a terrorist via an app on his phone consisting of 366 items. The plan at the moment is to get all my beta reader feedback and do another draft. I'll also be doing a novel swap and critique with an author on the Picador label in the near future as well. Not procrastinating. Just making sure this shit is ready.
In other writing news, "Perfect Girl"–which is a story I've had in the pipe for over a year now–is also done and finalized. It will be part of the Dysmorphia anthology, which is a collection of short stories focusing on body horror. The project is being helmed by the folks over at Bloody Disgusting and agented by Jason Yarn. It's currently still in the editing phase from what I know of.
Oh…I got to interview Irvine Welsh (author of Trainspotting) on the LitReactor podcast. You should go listen to that HERE. And you should also totally subscribe to the podcast on iTunes while you're at it. Just sayin'.
Finally, it is with a heavy heart that I will be unable to attend AWP out in L.A. this year. I'm sure I'll be sick with jealousy watching all the photos going up of you bastards running around drinking whiskey and doing your best Hank Moody impersonation. I resolve to be in D.C. next year for sure.